Yesterday when I posted my plan to read The Dresden Files as completely as possible, I mentioned something about clearing up my reading list. I thought I'd share what that is right now. Or more accurately, what I'm reading right now.
The Signature of All Things by Elizabeth Gilbert
This is what I've been listening to in the car for a little over a week now. I'm about 61% done and am really enjoying it. It's a wonderful piece of historical fiction that looks at science and biology before the Civil War in the US. It will probably go through the Civil War, but I'm not up to that point.
I'm looking forward to having the time to sit down and read this later. I love audiobooks, but it is a different experience than sitting and reading the book. Which brings me to my next book.
Ready Player One by Ernest Cline
This past weekend at Marcon, I saw this on a dealer's table and knew that I should just finally buy the thing. I love listening to Wil Wheaton read this book, but I've really been wanting to read, and own, this book. It's become my "at home" book. I've got it with me all the time, but I'm feeling like the place to actually read it is at home. I started to pick up a different book, but found myself really wanting to read this instead. It's been a while since I've had that desire. I missed it.
By reading it, it gives me the time to write down lines that really hit me. It also gives me the time to write down all the cultural references that aren't explicitly pointed out. I want to see how many I can find myself. I'm hoping to be able to find them all, eventually.
Feed by Mira Grant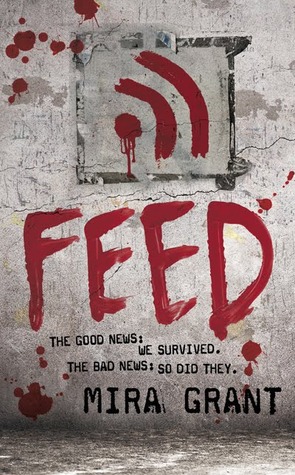 Feed was that other book that I was starting to read when Ready Player One insisted I pick it up.
I'm honestly not sure how often I've read this book. Especially since I bought it for my Kindle. Granted, this time I'm a bit inspired by debuting my Becks costume at Marcon this weekend. But this book and the two that follow it are simply so good and well-written that they need no justification to reread multiple times.
I think part of why I enjoy this book so much is that while it's about zombies, it doesn't focus on them. It's about how George and Shaun and Buffy are living in this world where threat of zombie attack is a real thing. Brilliant book.
The Abide Guide by Oliver Benjamin and Dwayne Eutsey
After finishing The Dude and the Zen Master, the logical book to read next was The Abide Guide. All that talk about zen and the Dude inspired me to brush up on my Dudeist teachings.
This is a great book. If you enjoy The Big Lebowski and are open-minded when it comes to religion and philosophy and just different ways of living one's life, then you should read this book. Personally, Dudeism is more of a way of living than a religion for me. I know I've mentioned it before, but I consider myself a Catholic Dudeist. The two go together really well.
Really, Dudeism goes well with any religion or belief system. Which makes a lot of sense when you think about it. But don't think too much. If you find yourself tensing up, have a White Russian, relax and just abide.
Skin Game by Jim Butcher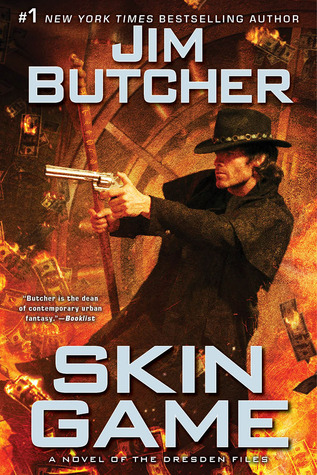 Yes, Skin Game isn't out yet. (May 27th!!!) But as usual, Jim is posting the first five chapters on his website. So I'm reading those as they get posted. Next week is when chapter five gets posted, but the week after that is when it arrives on my Kindle! Yes, I have pre-ordered the Kindle version of the book. I learned with Cold Days that if I want to read the book anytime soon after it comes out, just getting the Kindle version is the best way. Of course, I'll also get the paperback when it comes out.
And I will definitely be reading it asap. I can't continue on with my Dresden Files project until the newest one is read!
–
So that's everything I'm reading right now. It might seem like chaos, but I'm loving it!