Since around 3rd or 4th grade, my Mom did all the grocery shopping for the family (of four) at Aldi. It's part of why I love reusable bags and self-checkout lanes. She would actually get most of the groceries put in the crate and bags as they got rung up so we barely had to pack anything before heading out. But that was back when they rang everything up by hand. They're too fast for that now.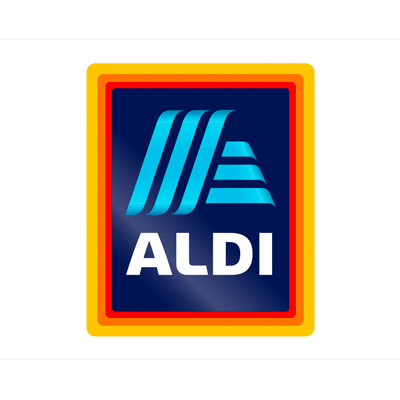 Anyway. I had been trying to incorporate Aldi in our grocery routine, but things just kept not happening. They don't have everything that we need – for one reason or another – so we would end up at other stores, and slowly Aldi would fall out of rotation. Or we would head out to go grocery shopping after they closed for the day and we couldn't go.
Now, I'm working Aldi back into my grocery habit. Which is taking a little bit of work. We have a pretty nice Kroger across the way, which is really convenient. Well, convenient for time, not for my wallet. Also, now that my hubby is at work later and I'm actually home every day, I get to eat whatever I want for dinner four days a week! I get to have broccoli or green beans or almost any other green vegetable that you can cook! I can have chicken as much as I want! I can eat what I want when I'm hungry for it!
But I still have the same grocery budget and the same space in fridge, freezer, and pantry for my food. Just this week, I've made two trips to Aldi to pick up a few things to help me get through the week and I've spent less than $15 total. I've bought a whole chicken, a dozen eggs – in a paper carton, not Styrofoam!!!! – a carton of organic milk, a pack of three zucchini, pasta sauce, and a box of rotini. If I had gone anywhere else, I would have definitely spent over $15 for all of that. Even better, some of that will be carried over into next week, reducing my cost!
If you're married to specific brands, you're not going to be able to get everything at Aldi. But, it is a great place to get your staples taken care of, and possibly some other things, reducing your overall grocery cost. Also, Aldi has been working to have more and more organic and healthy options at their lower costs, making it even easier to stay on budget!